Summary
After registering for the Commercial Insurance and Risk Management curriculum, you'll have full access to the courses listed below.
Register Now
Property Core Principles
'Property Insurance – Core Principles' provides a comprehensive overview of commercial property insurance. All property policy components are discussed, including causes of loss and key exclusions.
Property Coverages
'Property Insurance – Coverages' reviews the full coverage grant in the commercial property policy form, including covered locations and additional coverages.
Property Limits
'Property Insurance – Limits' discusses limit determination in the commercial property policy form, including an overview of property valuation, coinsurance and agreed value provisions. Deductibles and protective safeguards are also discussed.
Property Risk Management
'Property Insurance – Risk Management' reviews property loss exposures and property insurance risk management. Types of property losses and their valuation is reviewed including the impact of revenue and expense fluctuation on net income.
Introduction to Business Income
The Introduction to Business Income module reviews the combined Business Income and Extra Expense Coverage Form.
CGL Core Principles
'CGL – Core Principles' reviews the Commercial General Liability policy including policy structure, coverage triggers and limits of insurance.
CGL Coverages
'CGL – Coverages' reviews Coverages A, B and C including insuring agreements, triggers and exclusions. Supplementary Payments under Coverages A and B are also discussed.
CGL Products — Completed Operations
'Introduction to Products- Completed Operations' provides a detailed overview of the CGL policy's Products-Completed Operations coverage. The module starts with an overview of the products-completed operations liability insuring agreement and reviews definitions, exclusions, supplementary payments, limits of insurance and the claims-made extended reporting period.
CGL Exclusions
'CGL – Exclusions' provides a detailed review of the CGL policy exclusions.
Introduction to Additional Insured
This course will help you identify who wants to be an additional insured and why.  You will learn about Additional insured forms and requests, the most common forms used to grant additional insured status, and specialized additional insured forms.  You will also review examples of additional insured requests and learn the concerns and approaches for handling these types of requests.
Work Comp Core Principles
'Workers Compensation – Core Principles' provides an overview of Workers Compensation, including Workers Compensation Law, Markets and Regulation.
Work Comp Coverages
This module provides a detailed review of the Workers Compensation and Employers Liability policy sections and coverages, including types of disabilities and Other States coverage.
Workers Compensation Classifications
For most employers, the costs associated with Workers Compensation account for a significant portion of the firm's cost of risk. As a result, there is much to understand regarding Workers Compensation classification, rating and premium determination and risk financing options.  This course provides an overview of:  Exposure Base, Classification and Unmodified Premium Determination, and Premium Modification.
BAP Coverages
'Business Auto – Coverages' reviews the Business Auto Policy (BAP.) You will learn the different types of covered autos and the symbols used in the declarations. You will also understand the Auto Liability coverage grant including exclusions and the limit of insurance provision. A review of Physical Damage coverage including physical damage exclusions, limit of insurance and deductibles is also included.
BAP Declarations, Classification and Rating
'Business Auto – Declarations, Classifications and Rating' provides a detailed review of the Business Auto Declarations page, and commercial vehicle classification and rating.
Introduction to Umbrella
This module will introduce you to the ISO Commercial Liability Umbrella policy.  We will begin with an overview of how an Umbrella policy functions, followed by a review of the key components of the ISO policy including the 'who is insured' provision, Coverages A & B, limits of insurance, key definitions and conditions.
Umbrella Underlying Insurance
This web based training program will help increase your knowledge of the Commercial Liability Umbrella Policy and Maintenance of Underlying Insurance. You will review the purpose of Excess casualty policies. You will also learn about the maintenance of underlying insurance clause, underlying insurance requirements and scenarios, and drop-down provisions.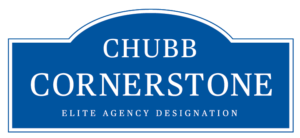 Online Course Registration
Enroll in listed courses using the Register Now link.
After initial registration, return to your courses by using the direct login link below.
For password or login assistance, email support or follow the Forgot your User ID or Password link found on this page.