Summary
After registering for the Business Skills curriculum, you'll have full access to the courses listed below.
Register Now
Leading Successful Projects and Meetings
Successful Project Management
Provides the essential and proven seven steps for success in tackling any project from inception to implementation.
Gaining Stakeholder Buy-In
Outlines the steps for introducing new concepts and recommendations to stakeholders to achieve their support and/or approval for a successful implementation.
Leading Productive Meetings
Provides guided elements for meeting preparation, facilitation and leading meetings to achieve the expected outcomes.
Verbal Communication Skills: Effective Communication
This module improves communication tactics, including an understanding of proper greetings, hold, transfer and closing protocols and how to create impactful first impressions by proper tone, body language and word choice.  The learner also gains important effective listening tips.
Verbal Communication Skills: Building Rapport
This module illustrates key rapport-building tactics and emphasizing the importance of first impressions. The learner develops step-by-step rapport-building techniques.
Introduction to Errors & Omissions
This module provides a detailed overview of errors & omissions, including important information on insurance regulations, licensing and authority.  The user will also gain an understanding of the fiduciary duties of an insurance agency.
Errors & Omissions: What Can You Do?
This module reviews the definitions of errors and omissions, along with important information about who is liable and the possible consequences.  A top ten list of errors and omissions is explained as well as best practices to avoiding E&O exposures.
Customer Management – Anticipating Needs
This module explores agency new business workflows, renewal workflows and certificates of insurance.  The learner also gains tactics to build credibility and loyalty among their co-workers and clients, how to develop a strong client retention strategy and understand how anticipating needs will aid in customer management.
Customer Management – Balancing Priorities
This module discusses a range of time management strategies, both client and agency facing.  The learner will also develop techniques to prioritize agency duties, avoid procrastination, manage a workload and manage a workspace.
Introduction to Relationship Management
This module introduces the learner to Four Communication styles.  The module offers details about different business relationships within the insurance industry, including insurance industry contributors.
Building Trust and Managing Conflict
This module builds on the Four Communications styles model guiding the user how to build trust with clients and within the agency, while defining and applying different conflict management techniques.
Business Writing 101
This module delivers core business writing skills for the learner, including sentence structure, tips and examples of e‐correspondence and its uses in the agency setting.  The user will also be introduced to the impact of perception.
Business Writing 201
This '201' module provides a grammar review and helps the user understand multiple business writing essentials via examples of common grammatical errors.
Introduction to Negotiation Skills
This module provides a comprehensive overview of negotiation techniques and the seven steps to agreement.  Utilizing great information as described by Harry Mills in his book "The Street Smart Negotiator," the user will improve their able to negotiate insurance transactions.
Negotiation Steps and Building Credibility
This module builds upon the negotiation skills presented in the Introduction to Negotiation Skills learning module.
Personal Time Management
In the Personal Time Management module, you will identify time wasters and tips for setting priorities, understand what items rob you of your time each day and how to solve these issues, deploy techniques to avoid interruptions, understand how to say no positively and how to balance your client demands and deadlines, and finally, you will create a personal action plan for improving your time management skills.
Powerful and Persuasive Communication Skills
This course introduces the user to the impact of effective messaging on professional relationships, stressing powerful and persuasive messaging. Powerful and persuasive messaging includes the impact of perceptions and impressions.  The user will also develop planning techniques for communication and negotiating.
Fine Tune Your Elevator Pitch
This course outlines 'how' to create an Elevator Pitch for your company, yourself and tailored to a specific individual.  Upon completing this training, you will have the essential elements of an Elevator Pitch prepared and ready.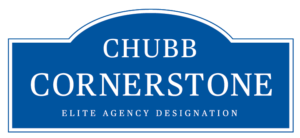 Online Course Registration
Enroll in listed courses using the Register Now link.
After initial registration, return to your courses by using the direct login link below.
For password or login assistance, email support or follow the Forgot your User ID or Password link found on this page.