Summary
After registering for the Chubb Products curriculum, you'll have full access to the courses listed below.
Register Now
Introduction to Chubb Signature Series
The Introduction to Signature Suite of Services module provides an overview of the Chubb Signature Suite of services. The Signature Suite of services is available to Signature (customers with written annual premium over $15,000) and Signature VIP (customers with annual written premium of $50,000). Combining complimentary and discounted services with innovative products, Signature Suite was crafted exclusively to address the sophisticated asset protection needs of Signature customers. The Suite of services offers exclusive and private access to a range of benefits including travel security, personal staff management, personal security and safety and valuable collections management.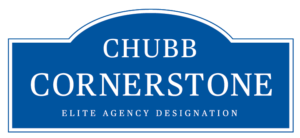 Online Course Registration
Enroll in listed courses using the Register Now link.
After initial registration, return to your courses by using the direct login link below.
For password or login assistance, email support or follow the Forgot your User ID or Password link found on this page.