Summary
After registering for the Introduction to Insurance curriculum, you'll have full access to the courses listed below.
Register Now
Introduction to the Insurance Industry
This learning module reviews essential insurance terms, definitions and categories of insurance and describes the core functions of an insurance carrier.
Introduction to Property & Casualty Insurance
This learning module provides a detailed introduction to the Property-Casualty insurance business.
Introduction to Distribution Channels
This learning module reviews the types of insurance carriers and distribution entities in the Property-Casualty industry. Insurance agency roles are also summarized, including the importance of compliance.
Introduction to Risk Management
'Introduction to Risk Management' covers the complete risk management function including risk assessment, risk management objectives and risk management planning and measurement.
Introduction to Risk Transfer and Policy Design
Introduction to Risk Transfer and Policy Design deconstructs the key elements of P&C insurance contracts, clarifying fundamental policy intent and facilitating cross-policy comparisons.
Introduction to Underwriting and Pricing Principles
This learning module will give you a foundational understanding of carrier underwriting strategy and the dynamics of carrier profit models.  You will learn how rates and pricing models are developed and how advanced predictive analytics are changing carrier's ability to select risks and improve the profit potential of their book of business. With the new knowledge and perspectives acquired in this module, your ability to understand competitive market pricing and advise high-net worth clients will advance.
Introduction to COPE
This course describes the importance of interdisciplinary analysis of Construction, Occupancy, Protection and Exposure to the property risk management and insurance process – underwriting, pricing and placement.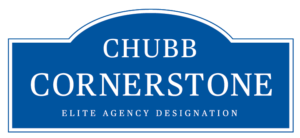 Online Course Registration
Enroll in listed courses using the Register Now link.
After initial registration, return to your courses by using the direct login link below.
For password or login assistance, email support or follow the Forgot your User ID or Password link found on this page.