Webinar | Cyber Risk & Resilience: 2020 Vision
March 31 @ 2:00 pm

-

3:00 pm

EDT
Online / Virtual
An Outlook on Tech, Threats and Readiness
Webinar Summary
It's no revelation that the cyber security landscape is in constant flux. Among the many skills required of high-performing advisors is the ability to proactively address new challenges that arise in this swiftly evolving segment.
You are invited to join faculty from the Chubb Cyber COPE® Insurance Certification℠ program in a discussion of trending cyber topics and their potential implications for risk management and insurance solutions. We'll also highlight how CCIC graduates are applying what they've learned in the program to better service their clients and stand out in the industry.
This event is hosted by the Cyber COPE® Insurance Certification℠ instructional team. It offers a preview of the thought leadership available to insurance professionals who engage in this premier designation program. Applications for the 2020 cohort are now being accepted.
Register Now
Audience
This webinar is designed for a Chubb Agent and Broker audience, especially those with a focus or special interest in Commercial Cyber coverage.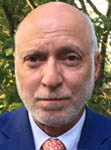 Alan Levine
Cyber Security Advisor; Former CISO for Alcoa and Arconic
Founding board member of Carnegie Mellon University's Chief Information Security Officer's Executive Program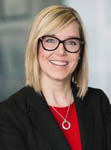 Bobbie Goldie
Senior Vice President
Chubb North America Financial Lines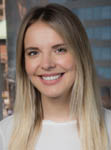 Sophia Kudlyk, CCIC, CIP, CRM
Cyber Practice Leader
Purves Redmond Limited
CCIC Video Overview: Hear From Faculty and Students
Tuition
Webinars are offered free of charge to Chubb agents and brokers and their select clients.
Continuing Education Credit
Please note that webinars are NOT approved for CE credits.
Registration
Registration is required. To register for this webinar, click on the Register Now button near the top of the page. Participants will receive an e-mail confirmation with the webinar access information, including the URL link and dial-in information.