Chubb is pleased to provide exclusive offerings for Cornerstone agents.
Online Learning Center
Sorry, but you do not have permission to view this content. To access the Online Learning Center you must be logged in to this site with a Cornerstone level account.
If you are logged in with a Cornerstone account and still see this message, try a hard refresh of your browser by holding CTRL on your keyboard and either pressing F5 or clicking the page refresh button.
Features of the Online Learning Center
Over 100 interactive online courses across five categories: Commercial, Personal, Intro to Insurance, Manager's Series, and Business Skills
Suggested QuickStart curricula determined by role and experience level
Register, Resume, Save, and Track course completions via your Transcript
Easily access the OLC from Chubbeducation.com with your Cornerstone level account
An expanding library of educational resources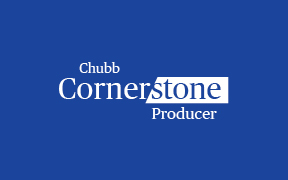 Cornerstone Accounts
Access a chubbeducation.com account setup quick guide here.
Personal Lines Systems, Service and Product Webinars
Join Chubb PRS for virtual learning opportunities from the comfort of your desk! Participants will learn about product updates, new product offerings, services and systems training. Check back often for new topics. Registration for these sessions is found on the Chubb Agent Portal. A schedule and instructions on how to register can be found by following the link below.
Certified Advisor of Personal Insurance (CAPI)
Chubb Personal Insurance, in partnership with the Wharton School of the University of Pennsylvania, Aresty Institute of Executive Education, is offering the Certified Advisor of Personal Insurance (CAPI) designation program, a comprehensive educational curriculum intended for high performing insurance professionals.
Custom Agency Programs
As a Cornerstone agent, Chubb Agency Education can bring customized training programs to you. Use your annual Cornerstone funds for in-agency training and development programs that address the areas that are important to you.